Mali's military government expels UN human rights chief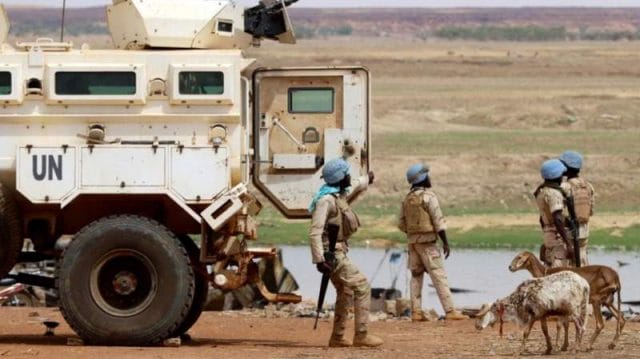 Mali has expelled the head of the UN peace-keeping mission's human rights division from the country.
The country's military government has given him 48 hours to leave the country.
In a statement read out on national television, a government spokesman said Guillaume Ngefa-Atondoko Andali had committed "subversive actions"
This relates to his selection of witnesses to testify at UN Security Council briefings on Mali.
UN experts called on January 31 for an independent investigation into potential war crimes and crimes against humanity, purportedly committed by the Malian armed forces and the Russian private military contractor.
– –

In a statement delivered during the UNSC January 27 meeting, UN Deputy Representative Richard Mills described Wagner as a "criminal organization that is committing widespread atrocities and human rights abuses in Mali and elsewhere."
Mills also said the Malian authorities had blocked the MINUSMA mission from deterring and responding to attacks as well as investigating alleged human rights abuses on 237 separate occasions.
Russian Foreign Minister Sergei Lavrov is due in Mali on Monday for a visit aimed at boosting defence and security ties.
It will be the first official visit to the West African nation by a Russian foreign minister.
Source: Africafeeds.com