Covid-19: Tunisia orders nationwide lockdown to prevent spread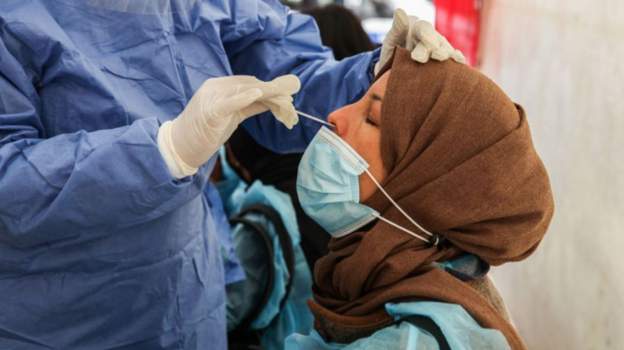 – –


Tunisia's government has ordered a four-day nationwide lockdown effective Thursday in an attempt to prevent the spread of Covid-19.
Health Minister Faouzi Mehdi told reporters that new measures will cover extending the night curfew from 1700GMT to 0500GMT.
Schools will also be closed from Wednesday until 24 January, according to the government.
The country has confirmed over 160,000 cases since the pandemic started last year with more than 5,000 deaths.
Confirmed infection rate in Tunisia is still pegged at over 300 new cases daily.
– –

To contain the spread, Tunisia adopted nightly curfew since October last year but that isn't helping much.
A nationwide lockdown has now been ordered by the government to complement efforts ate containing the virus spread.
Many African countries continue to struggle to contain infections despite relatively low numbers compared to Europe and America.
Governments in Africa are also working towards securing vaccines for citizens.
Over 3 million confirmed #COVID19 cases on the African continent – with more than 2.4 million recoveries & 72,000 deaths cumulatively.

View country figures & more with the WHO African Region COVID-19 Dashboard: https://t.co/FKav40Cbdd pic.twitter.com/NYMRCxjq4s

— WHO African Region (@WHOAFRO) January 11, 2021
– –


Source: Africafeeds.com